iGrabber Live
USB Video Capture
Capture high quality video and audio from TV, DVD, camera and other similar devices thorough USB. Plug and Play, no need to install driver and external power. User can copy and edit the captured files on the PC, it can also work as home security camera if a camera is connected.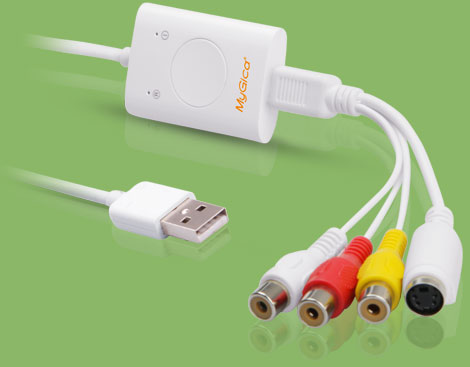 One Touch Capture and Digitalize video with Mini USB
No Driver Required, Plug and Play
MyGica iGrabber Live resolves your trouble with piles of old VHS tapes. You can turn your beloved old movies into digital formats and easily refine the quality of videos like a professional. Through the USB interface, you can connect your DV, V8, VHS, and DVD player to capture and edit all your favorite shows easily to your PC and MAC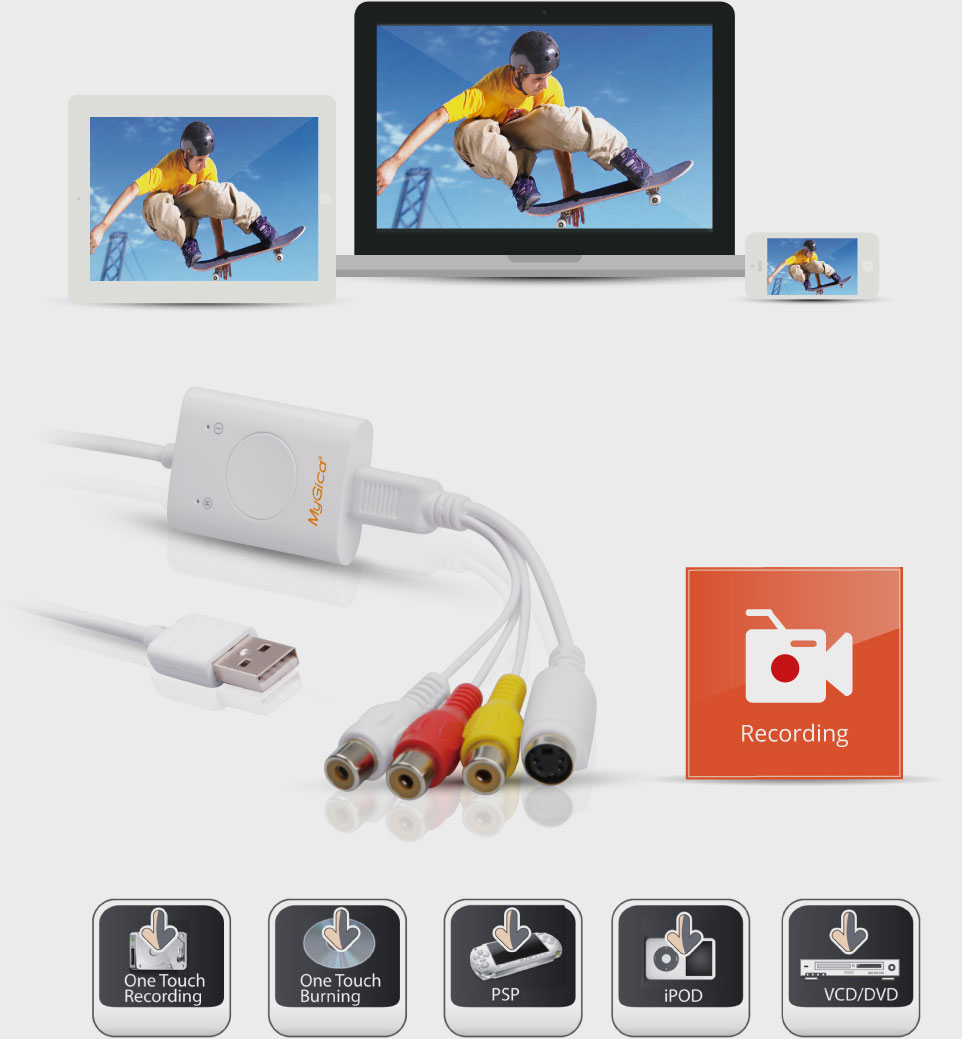 Share Capturing Video with Live Streaming,easy to edit and burn,
compatible with Win10 and Mac OS.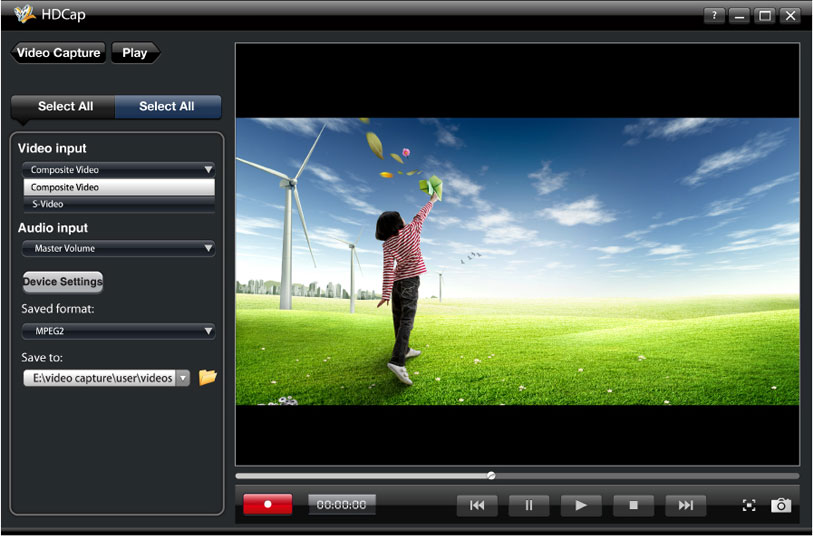 One button push to start/stop capture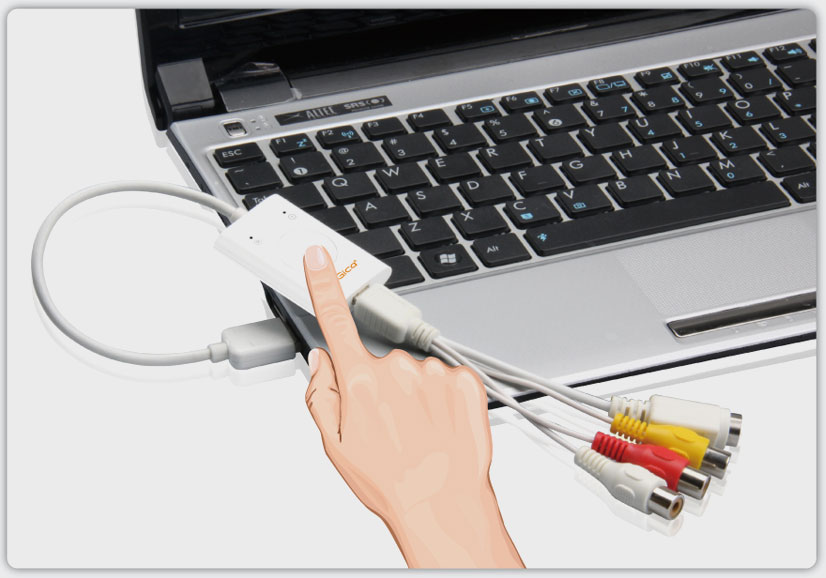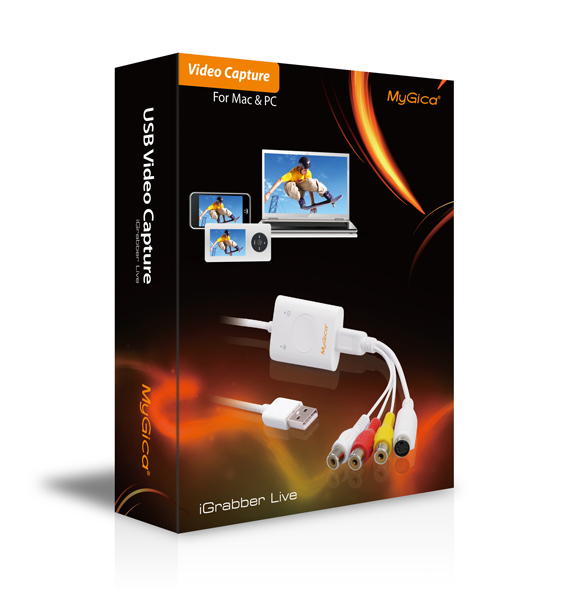 Feature List
▪ Live streaming video on PC (by OBS SOFTWARE)
▪ Support plug and play, no driver is needed
▪ 720×480,30 frames per second NTSC video capture
▪ 720×576,25 frames per second PAL/SECAM video capture
▪ High contrast,high quality video-better than DV at the same size
▪ Excellent audio/video synchronization
▪ Uncompressed YUV format:66.5 GB per hour for video and audio
▪ Compressed JPEG format:3 GB per hour for video and audio
▪ Single frame capture
▪ Audio support up to 48KHz 16-bit stereo for devices that have audio input
▪ Auto-Detect Input and format, to auto matically adapt to the current video sourse
▪ Compatible to various popular video editor and streaming software
iGrabber Live USB Capture