U900 HDMI in Capture
U900 Video capture is 1080p 30ftp capture with USB 2.0. It support UVC and no need to install driver any more comparing with other captures. Moreover, it can be compatible with most third party media player,smoothly connecting with the mainstream broadcast platform which can transfer web broadcast, video conference and so on to Skype,Facebook Live、YouTube Live、ZOOM、LiveStream、UStream、Dacast、Wowza Cloud. Support Windows, Mac,Linux OS.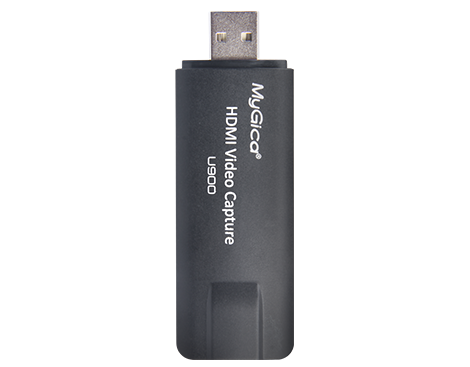 Super portable. Plug & Play
Conform to UVC standard, No driver needed, No need external power supply, Tiny compact and portable.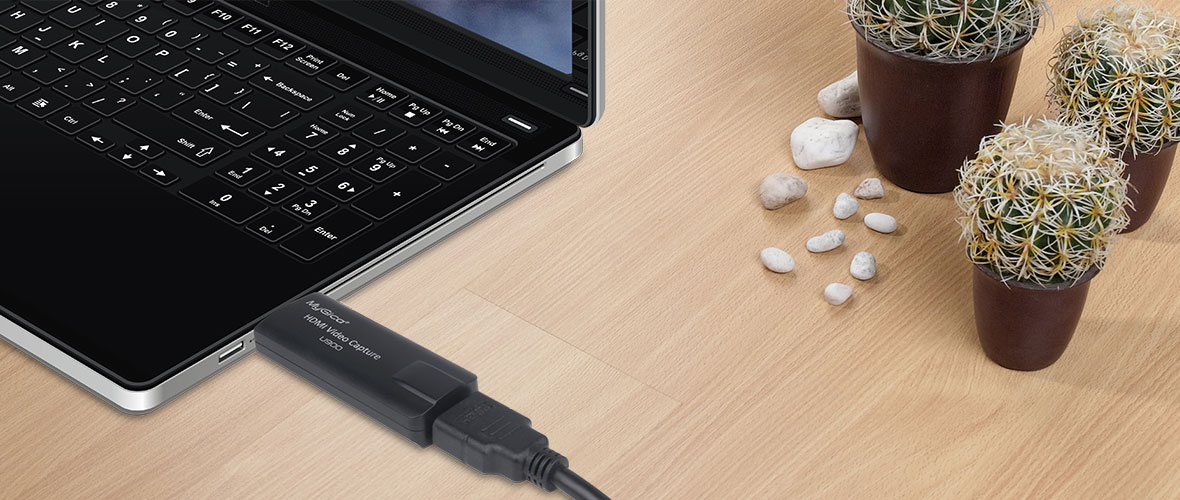 1080P HD HDMI Capture Dongle with 4K input
MyGica U900 is the HD 1080P video capture, video recording & live broadcast, support 4K input and ultra low latency technology,
MyGica U900 is suitable for devices with HDMI output, such as devices Wii U, Xbox 360, PS3 game consoles, DSLR,
Camcorder, action cam, DVD player, Media player, TV box etc.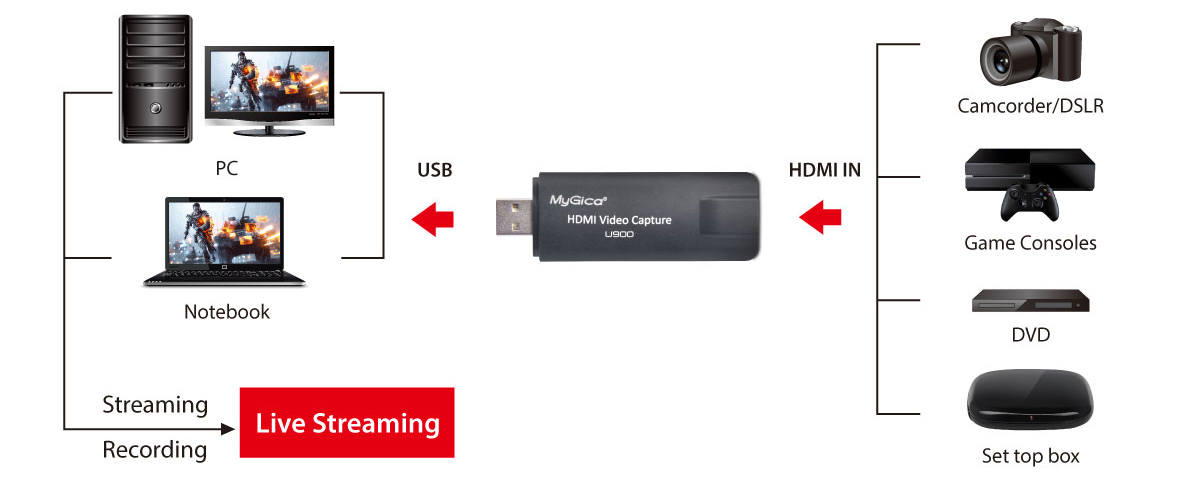 Use your DSLR, Camcorder or action cam as a professional webcam
Based on high-speed USB 2.0 technology, you can capture a high-definition HDMI video signal of a signal channel. MyGica U900 is your
perfect choice to work as a real-time display solution. No lag at all. smooth and no sound issues, very
suitable for Game/Video Meeting Live Streaming, multimedia teaching scenario, etc.

Superb Software and OS Compatibility
• Support Windows, Linux, macOS. Users can choose their favorite OS.
• With 3rd party software such as OBS Studio, Adobe Flash Media Live, VLC, etc, it allows you to capture and live gaming videos from
various game consoles to YouTube/Twitch, ZOOM, Skype/Facebook instantly.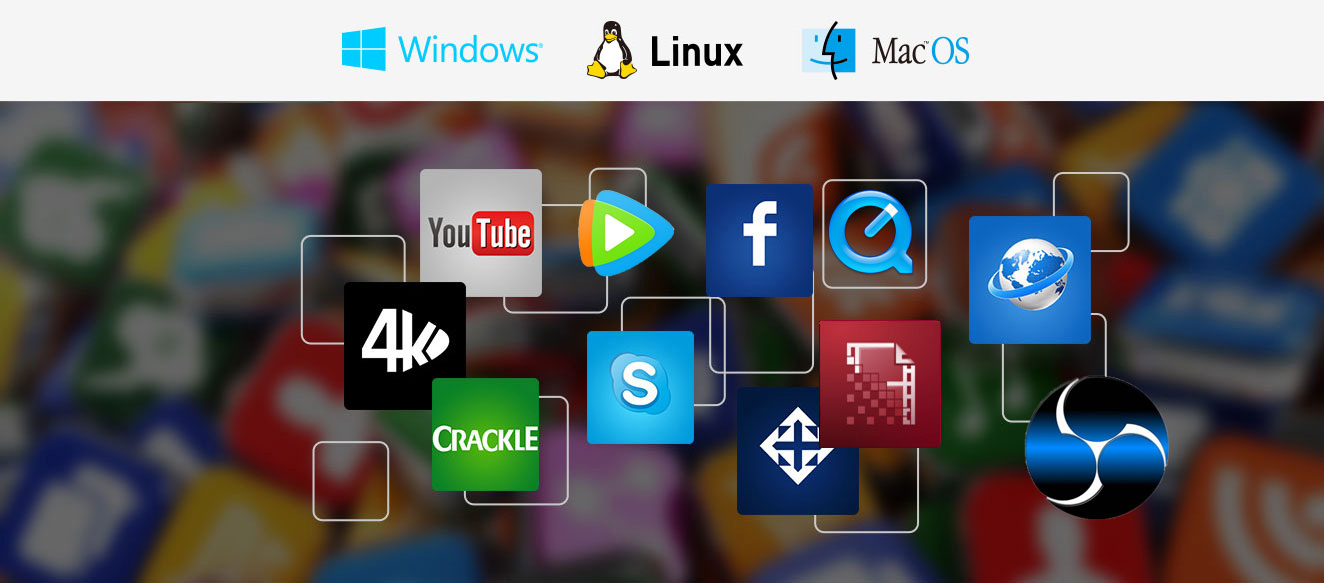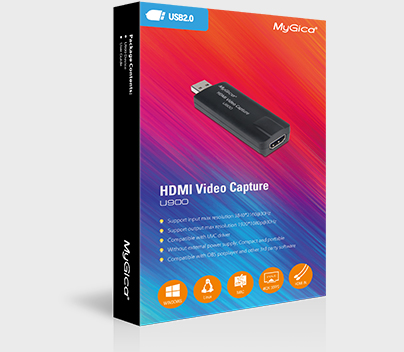 Feature List
▪ Compatible with UVC driver.
▪ Supports HDMI 4K@30HZ video input Capture resolution up to 1920*1080@30HZ.
▪ Auto detection of video resolution.
▪ Portable, good thermal performance.
▪ No external power supply, compact and portable.
▪ Compatible with OBS potplayer and other 3rd party software.
U900 HDMI in Capture