DVB-T2 Digital Mobile TV Tuner
* Watch live TV on Android-based device
* No internet connection required
* Support EPG, time shifting, auto scan, etc.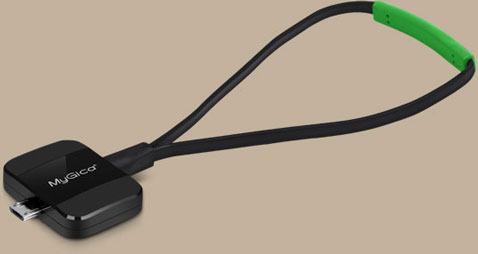 H.265 hardware decoding, saving 50% bandwidth
H.265/HEVC is a successor to H.264/AVC. Compare to H.264, H.265 data compression ratio is double at the same level of video quality. It can alternatively be used to provide substantially improved video quality at the same bit rate.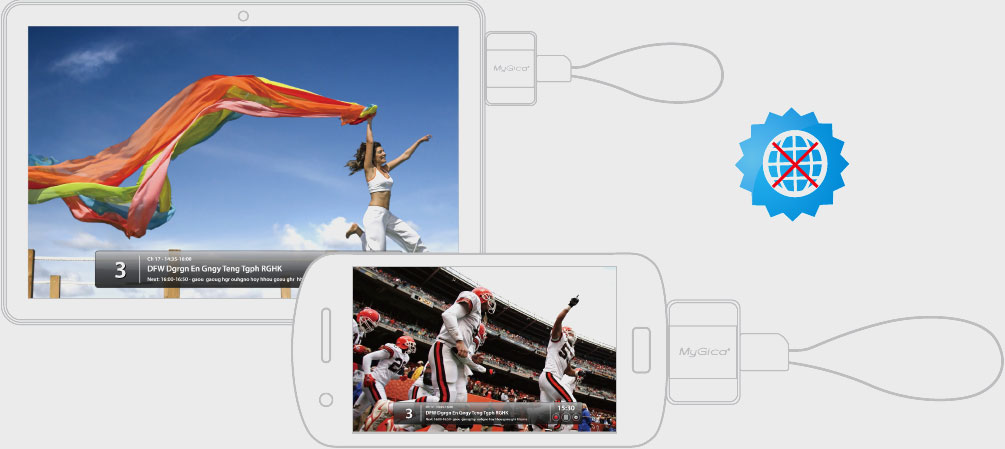 Watch Digial TV anywhere, anytime!
MyGica PT360 is a PadTV lets you watch DVB-T2 TV anywhere you go using your Android Phone and Pad device.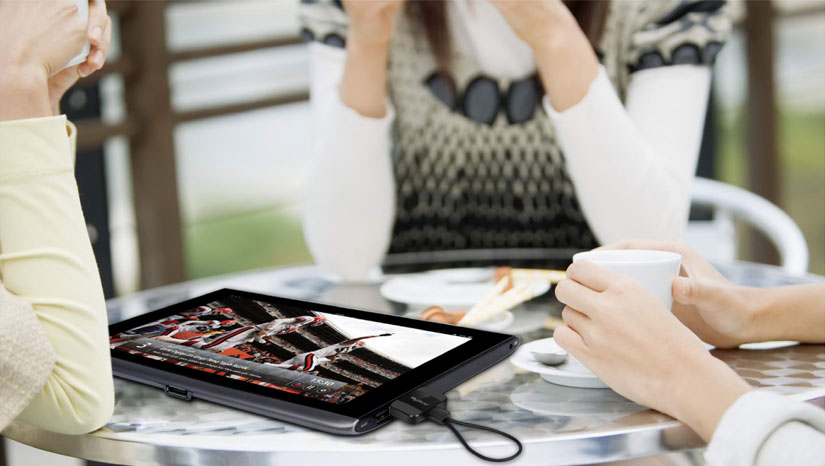 View EPG to check for TV Program Guide
PadTV has built-in EPG for you to check TV program schedule easily.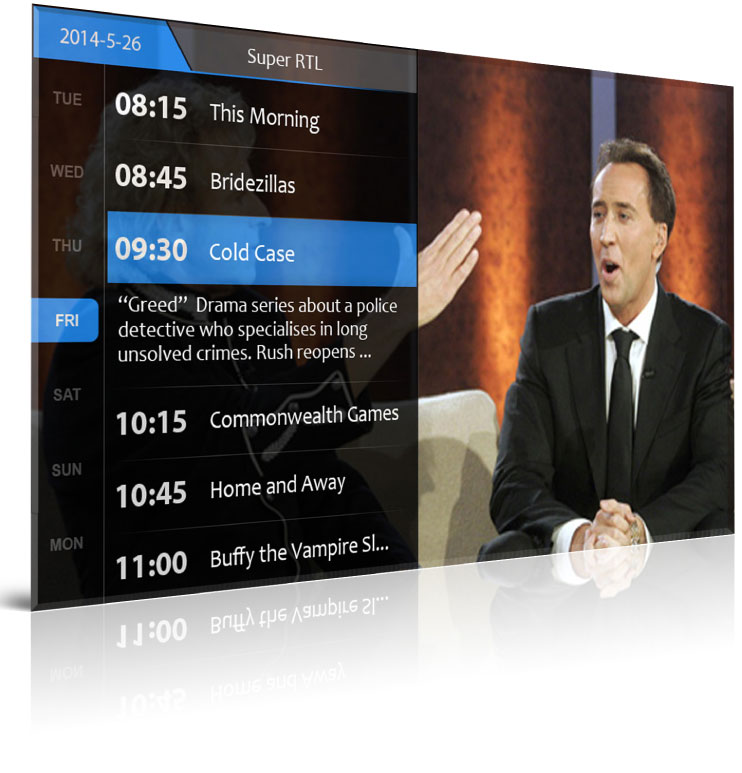 Record TV shows and store in your mobile device
PadTV supports recording function, you can record your favorite TV shows and store in your mobile device.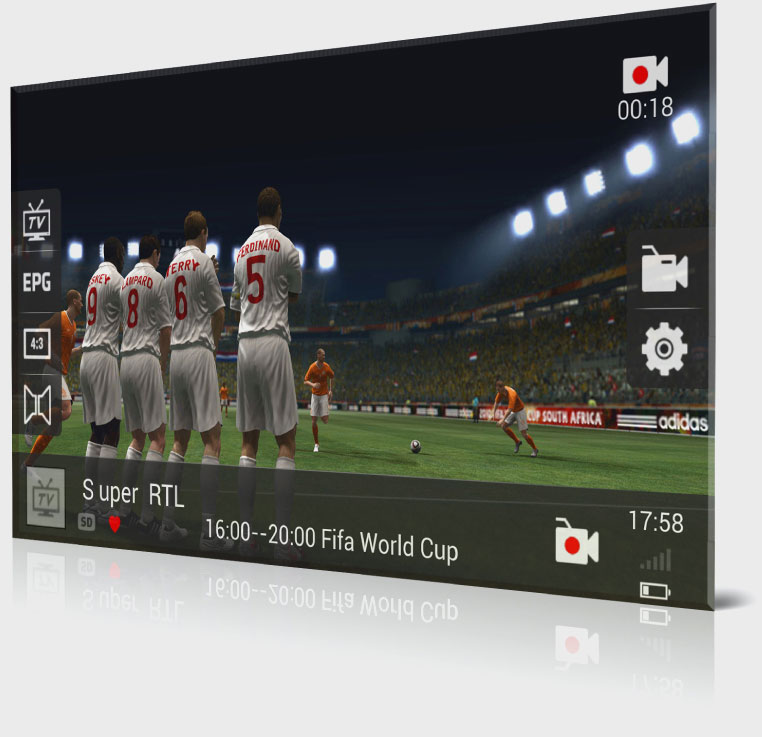 PT360 DVB-T2 Tuner for Android